A Versatile Trailer Built for Adventure
Our take on the essentials for a great little base camp you can take anywhere.  When we designed the Bug, we focused on creating a trailer that could be towed by almost anything.   Weight was a heavy consideration with size, strength and versatility all being important. 
With these things in mind we created a super strong steel frame to build upon.  This frame allows us to add multiple accessories not always found on small trailers.  We then fabricated an aluminum tub from scratch to keep down the weight and give you room to bring along all of the necessities and a good amount of the luxuries that make escaping to the great outdoors our so enjoyable. 
We know that everyone camps and travels with different goals in mind, we hope to be able to build your "Base Camp" to provide every customer with the best trailer to fit their needs.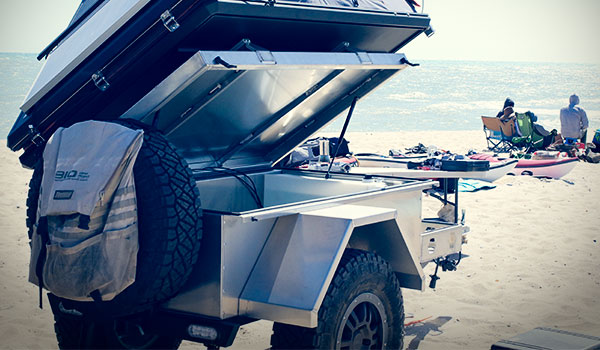 "Base Camp" build includes:
We can outfit your build with any of the items below as well:
* Custom options available (Call or email us to discuss)
Contact Us to start the buying process and begin your adventure!